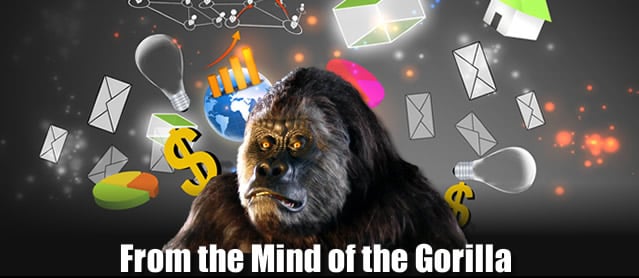 "Recession-proof?"
That's a pretty big claim…
But yes, traditionally, healthcare has been able to GROW its business during times of economic downturns.
Why?
Because, regardless of what people are going through financially…
They're always going to need healthcare – and that means while most industries are dipping – healthcare's steady stream is seen as a boost by comparison.
Obviously, healthcare isn't the only "recession-proof" industry…
Usually, oil, food and even tech tend to be able to resist the trappings of a bear industry – as long as they have something of value.
If you're speculative – forget about it…
You're going to have a rough time.
However, healthcare is pushing forward – while many companies are holding back…
And one industry titan is about to flex its muscle.
So, which of the industry giants is bucking the bear and forging ahead with their business plans?
If you picked Johnson & Johnson (J&J) – give yourself a prize…
As the company recently announced that it's going through with its acquisition of heart device maker – Abiomed (ABMD).
That's right…
J&J announced plans to spin off its regular consumer goods division at the end of 2023 – and going all-in on its other business areas instead.
So, the planned buyout of Abiomed in what would be a deal worth around $17 billion – shows that the company isn't just all talk.
This deal – set to be J&J's biggest in nearly six years – doesn't come cheap…
As the healthcare titan is forking over 51% MORE than what Abiomed's shares were worth before the deal was announced.
For J&J – it seems to be a case of "you get what you pay for" – and it understands the value that Abiomed brings to the table.
The company's Impella heart pumps are renowned for being the smallest in the world…
And by bringing Abiomed under the J&J umbrella – it's getting a proven moneymaker – as the medical device brings in a whopping $1 billion in annual revenue alone.
This is welcome news…
As 2022 has been a slow year for mergers and acquisitions.
However, this massive deal is a sight for sore eyes…
After all, J&J's flush with all of that vaccine cash right now – so it can easily afford to gobble up some smaller companies while the current market pushes valuations low.
Do you see what I mean about "recession-proof"?
The best part?
This isn't just some short-term money grab either…
J&J is looking ahead.
Heart disease is already one of the world's leading causes of death – and in the wake of COVID and all the heart complications it brought with it…
As well as a growing population that seems to be doing less physical activity and eating less healthy – demand for Abiomed's devices is only likely to increase.
Now that the pandemic is over – J&J is scouting out new opportunities… '
And there are signs that it's not the only one.
J&J rival, fellow healthcare goliath Pfizer (PFE) also reported impressive earning results…
But with vaccine demand slowing outside the US – it's got its eyes on the future as well – as the company just announced plans to launch 19 new products over the next 18 months.
So, get ready to watch more commercials over the next couple of years.
That said – this goes to show that there is a lot of money STILL being made during these terrible market conditions.
Our job, here at GorillaTrades, is to find these moneymaking opportunities using data.
Simple numbers – when plugged into our proprietary trading matrix – show us which stocks are most ready to produce profits.
It's this fundamental approach to investing that has made GorillaTrades one of the most trusted names in the game.
Which is why we're asking you to subscribe today…
We understand how the markets work – but most importantly – our trading strategy has proven time and again to be incredibly accurate at picking winning stocks.
We'd love to have you on board – but we understand if you'd rather do your own thing…
Just know we're here when you need us.
Until next time…
"As sure as the spring will follow the winter, prosperity and economic growth will follow recession." – Robert Foster Bennett