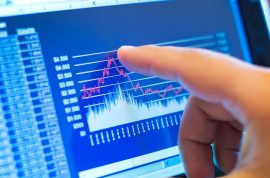 It's official! As of April 14, 2021, Coinbase (COIN) has gone public. This U.S. cryptocurrency exchange opened at $381 per share on the Nasdaq stock exchange, making it the first pure-play cryptocurrency company to appear on a U.S. stock exchange.
If you're an investor, you might consider investing in Coinbase. But there are a few things to consider before you do. Below, we'll evaluate the risks and rewards of investing in this company and show you how to buy Coinbase stock.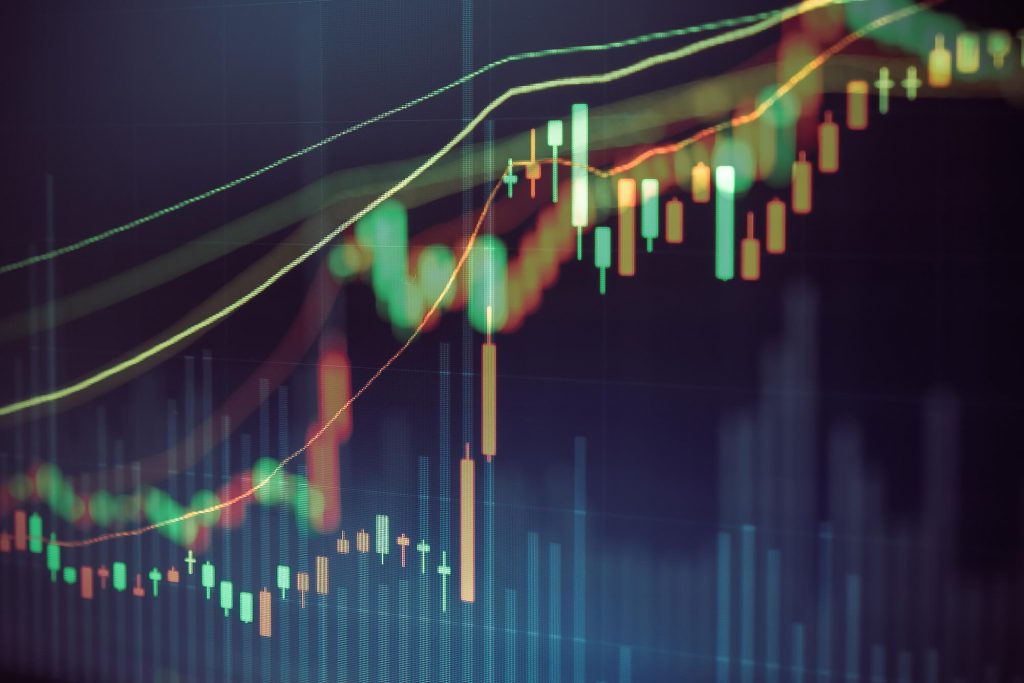 Should I Buy Coinbase Stock?
Coinbase is a bit different from other publicly traded stocks, primarily because you're dealing with the enigmatic world of cryptocurrency. The benefits and rewards of cryptocurrency have been hotly debated, with some people concerned about the inherent instability of this new form of digital currency.
More specifically, cryptocurrency has a reputation for its dizzying heights and devastating lows, making it a volatile form of investment. 
But this is actually why Coinbase might just be a safer investment. Rather than investing in cryptocurrency directly, investors can invest in a company that has a traditional infrastructure, including a board of directors and a measurable cash flow.
Of course, that doesn't guarantee success. The future of Coinbase is inextricably connected to the future of cryptocurrency as a whole. As a general rule, investors should avoid investing in any one individual stock — though a new tech stock could potentially be part of a diversified stock portfolio.
How Can I Buy Coinbase Stock?
Now that Coinbase has gone public, it can be publicly traded on the NASDAQ exchange. This means that you can buy Coinbase stock the same way that you would purchase any other stock on the market.
Don't forget, however, that there might be fees associated with buying or selling a stock, as well as brokerage fees that could be associated with managing your portfolio.
Can I Buy Coinbase Stock Through a Mutual Fund?
You might want to include Coinbase as part of your existing mutual fund. If you rely on a brick-and-mortar brokerage firm, they may be able to do this quite easily. If you choose to rely on a brokerage app or other digital platform, your options may be limited, however.
The popular Robinhood app, for example, does not allow you to purchase bonds or mutual funds, while others, like Stash, provide this option. Your best bet is to consider your long-term investment strategy and think through the ways that an individual stock impacts your overall portfolio.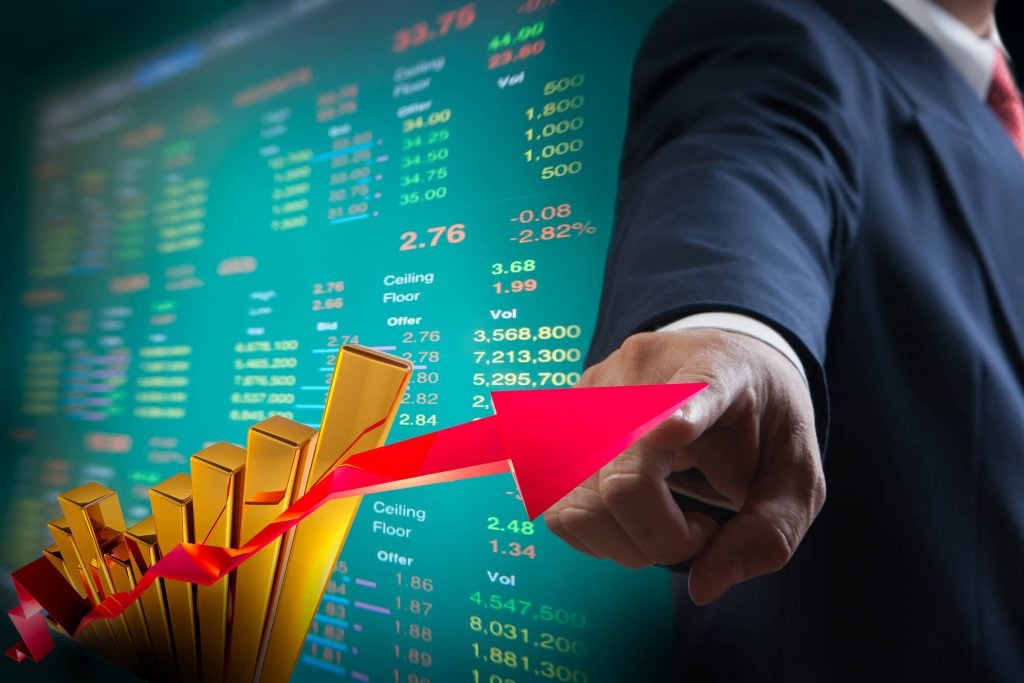 How to Buy Coinbase Stock Through a Broker
Since Coinbase is now public, you can purchase shares of this stock through any traditional stock market broker.
If you already rely on a brokerage firm for your stock market investments, your broker can easily fold this new investment into your existing portfolio. Your broker may offer some advice on how to balance this new investment, since most investors should make it a goal to achieve diversification, rather than placing too much faith in an individual stock.
If you've never used a brokerage firm, you can expect the process to be relatively simple, though brokerage fees can vary. Some firms may charge a flat fee, as well as a percentage of any profits you make through the market.
How to Buy Coinbase Stock Through a Trading Platform
The investing industry has also been revolutionized by the rise in digital investing platforms. These have largely eliminated the need for in-person brokerage firms, though some of these app-based services may be able to offer a robo-advisor to offer personalized guidance.
Can I Buy Coinbase Stock Fractionally?
When Coinbase first went public, it was trading at $328 per share. However, you may also have the option of purchasing fractional shares, which means that you can purchase a portion of a share if you're unsure about committing too much money to this company.
Be aware, however, that your ability to purchase Coinbase through fractional shares will depend on your brokerage platform.
Can You Day Trade on Coinbase?
Can you day trade on Coinbase? This may sound like a confusing question, because much of what's been written on this subject has been about trading the cryptocurrency itself.
When it comes to trading the Coinbase stock, this public option can be traded just like any other public stock offering on the NASDAQ. Experienced day traders may be able to take advantage of this stock's initial volatility and profit from large swings in value.
Choose Your Order Type
It's natural to want to get in on the ground floor of a new company. After all, if the stock price skyrockets, you stand to make a considerable profit.
But the risk associated with these sorts of tech stocks is not nominal, and you should be cautious in how you invest. You might want to consider placing specialized types of stock orders to hedge your investments.
Buy Coinbase Stock with a Limit Order
In a limit order, you set your upper limit for your investment. For example, you place an order for five shares of Coinbase stock once the price reaches $100 per share. This means your order would only go through if the stock dips to that price. The most you would risk in this investment would be $500. If the stock never reaches this price, your order will never be completed.
Buy Coinbase Stock with a Stop Order
In a stop order, you set an amount at which your stock will automatically be sold. For instance, if you place a stop order at $50 per share, your shares will be sold if the stock dips to or below this value, which can minimize your losses should the stock perform unfavorably.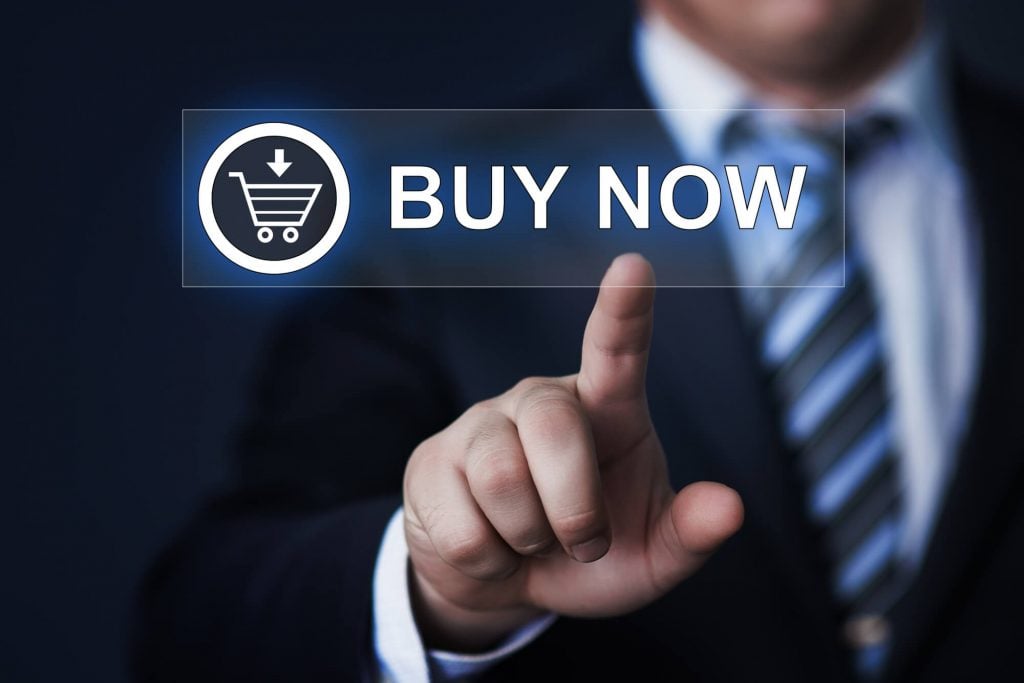 Stay Ahead of the Trends with Gorilla Trades
Stocks like Coinbase require careful research and attention. The best way to take advantage of them is to use the latest research tools and monitoring strategies offered by Gorilla Trades.
Want to take advantage of our exclusive content and innovative tools? Sign up today for our no-hassle, 30-day free trial, and you'll see how Gorilla Trades could help you make the most of your next investment.