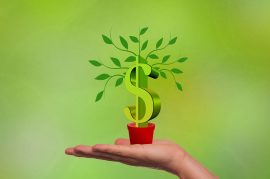 To become a successful investor in the stock market, it's important that you know its ins and outs. Having the right knowledge and strategy can gain you lucrative returns. It's easier said than done, especially for someone who's a newbie. You need to do your research and analyze trends to know how to maneuver, which may take longer than anticipated unless you have the right tools. Having these tools can help kickstart your journey towards successful stock investments. Good thing Gorilla Trades can provide you with the essentials to make investing simpler for you! Here are some tips on how you can start investing with Gorilla Trades:
Determine Your Investment Requirements:
Before placing your order on the stock market, you must establish your present and future needs as well as your limitations. As an investor, you must list your income minus all your expenses together with your debt obligations to identify your investible surplus. Once you've done this,then it's time to pick an investment strategy. But do consider all your tax liabilities while investing.
Pick an Investment Strategy
Once you've understood your investment capacity, then it's time for you to analyze the stock market scheme to come up with a suitable investment strategy. Gorilla Trades will help you make wise decisions in the selling and buying of stocks. This will help you formulate an investment strategy that will work best for you.Common investing strategies include:
Value Investing: Value investing involves buying stocks from undervalued companies in the marketplace. The goal is to invest in strong companies that are trading at a price that does not reflect their true value. Buying undervalued stocks, that have so much potential, at a low price is a good deal
 Growth Investing:This method is focused on young companies that have shown and proved their potential for significant growth. These are the companies that have accelerated increases in business and profit. These rapid accelerations will then later reflect on share prices. Some of the most popular financial metrics used by growth investors are profit margin, return on equity, and earnings per share.
Combination of Value and Growth: The combination of value and growth is a great strategy if you're considering long-term investments. Value stocks perform well during times of economic boom and recovery. These stocks are usually the stocks of companies that are in seasonal industries, which are composed of businesses producing services and goods that people purchase using their discretionary income. Growth stocks, on the other hand, perform well during a company's earnings take off and the interest rates drop. And they continue to progress even in the later stages of a long-term bull market. A combination of both strategies can help you to enjoy higher ROIs while reducing a hefty amount of risks.
 Passive Index Investing: This strategy is all about diversifying your money among different types of equities. This is usually followed by investing in exchange-traded funds or mutual funds that are devised to mirror the performance of a major stock index.
Start Today
There is no right or wrong time to enter the market and invest. With Gorilla Trade's ability to sift through over 6,000 stocks to find possible explosive stocks to work for your favor, we believe that now is the right time to invest and enter the market. Plus, with each GorillaPick comes a stop loss level, a first and second target, which will help remove the guesswork and the laborious, time-consuming work involved in making successful investments.
Monitor Your Portfolio
It's important that you monitor and manage your portfolio, especially because the nature of the stock market is dynamic and ever-changing. Keep track of your investments regularly. Also, do your research regarding which companies the traders are interested in so you can take preemptive measures in case of extreme situations. If you have no idea how to manage your portfolio properly, then no need to fret because Gorilla Trades will help you manage your portfolio according to risk, return capability, and market sector.
Invest with Gorilla Trades Today!
If you're looking for a proven and market-tested approach to selecting stocks without the time-consuming effort involved, then Gorilla Trades is the company you're looking for. Not only do we eliminate the guesswork out of the equation, but we also identify the stocks with explosive potentials for you. So, whether you're a pro or a newbie, Gorilla Trade has something substantial to offer you. What are you waiting for? Invest now! Take a free trial or visit our website to know more about us!