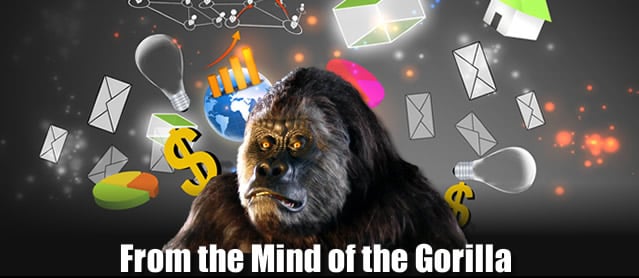 One of the most attractive things about getting into the market…
Is that there are many ways to profit.
So many different industries and niches – that one of them is bound to offer some kind of opportunity for those that are willing to think outside the box…
And brave enough to take a chance.
Darwin taught us that having the ability to survive comes down to one very important thing: adaptability…
And those companies and investors who refuse to adapt will end up like all species that refuse to change with the times – they will find themselves on the same extinction list as the Dodo bird.
You're about to read why it's crucial to have this ability – and how ONE company has taken it upon itself to do exactly that in order to survive the ever-changing market.
Innovation was, is, and always will be what drives society to greater heights…
The men and women who have each invented something that has thrust our society forward are responsible for building each new step in our evolution as a species have each help generate a culture of creation – and we owe each and every one of them a debt of gratitude.
We all know the names…
The Thomas Edisons, the Marie Curies, the Albert Einsteins – all of them and more have pushed us forward – and new names continue their tradition to this day.
Today we have NEW innovators, new names that will push us forward into the next age and beyond.
One of the biggest and most well-known individuals of this new era in invention is none other than Tesla Motors (TSLA) own, Elon Musk.
He has done more to innovate over the past decade than almost anybody else out there – and when you look at his list of greatest hits – it's easy to see why.
He has taken Darwin's lessons and applied them to both business and technology…
And it's why he has one of his automobiles soaring through space right now and other car companies like General Motors (GM), Ford (F) and Fiat Chrysler (FCAU) are busy trying to remodel and re-do the same idea that was created 134 years ago.
However, this story isn't about Elon Musk or his car company…
In fact, it's not even about his space exploration company, SpaceX, or any other of his companies directly – but about how another company is adapting to help get a piece of the Tesla pie.
See, while Tesla is the absolute leader in the electronic vehicle market…
They have yet to become the leader (or even a contender) in the one market that makes everything possible for Musk's company: batteries.
While, yes, Tesla is in the process of creating and producing its own batteries – it hasn't been able to do manufacture them yet – and it is stuck having to buy batteries from other companies that do.
For years, Panasonic (PCRFY) has been its main partner in this area…
Buying in bulk from them from the very beginning.
However, as of late, Tesla has been using Panasonic less and using companies like LG Chem and CATL more.
This has forced Panasonic to adapt – as they doesn't want to be frozen out of the Tesla cash register…
So, in order to keep up and knowing where the battery designs are headed, Panasonic went to work building new production lines create prototypes of the NEW Tesla 4680 battery cells – the newer version of batteries that the car company is using going forward – in its existing manufacturing plants.
This is a bold move – as there's no guarantee that Tesla will buy one single new battery from Panasonic…
But because Musk has promised that he will continue to buy batteries from other companies – even after he starts manufacturing those batteries himself – this could be the one move that pays off BIG for Panasonic going forward.
Just like Wayne Gretzky once said, "You miss every shot you don't take"…
Panasonic has decided to a take a HUGE shot – and it is hoping it'll pay off dividends in the future.
Elon Musk is smart enough to know that he can't keep up with the demand for batteries that his cars have…
So Panasonic is making a smart move to get in early in this market.
If it pays off for – expect to watch Panasonic shares soar…
Tesla continues to gain steam as the "go to" brand for electronic vehicles.
It may be a smart play for the savvy investor – or, at the very least – it may be worth taking a few minutes to see if the stock is the right one for you.
This is why GorillaTrades was created…
To open your eyes to new possibilities in the markets. If you'd like to see more of what we offer, please consider becoming a member today!
It's easy…
And it'll ensure you'll be in on the next round or potentially profitable recommendations.
However, if you'd rather to all the heavy lifting yourself – we totally understand…
But do yourself a favor and look into Panasonic and get in early on a potential climber!
"Anyone who stops learning is old, whether at twenty or eighty. Anyone who keeps learning stays young. The greatest thing in life is to keep your mind young." – Henry Ford