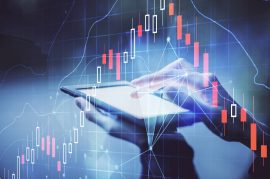 Online services have transformed every sector of commerce and services, and stock trading is no exception. With a vast number of online brokerages, stock screeners, software packages, and other financial tools available to anyone with a web browser, it's never been easier for the general population to enter the stock market.
Stock software comes in many different forms — from basic brokerage services and information sources to deep analytics and artificial intelligence. Here are some of the most popular, useful, and forward-looking stock software offerings available today.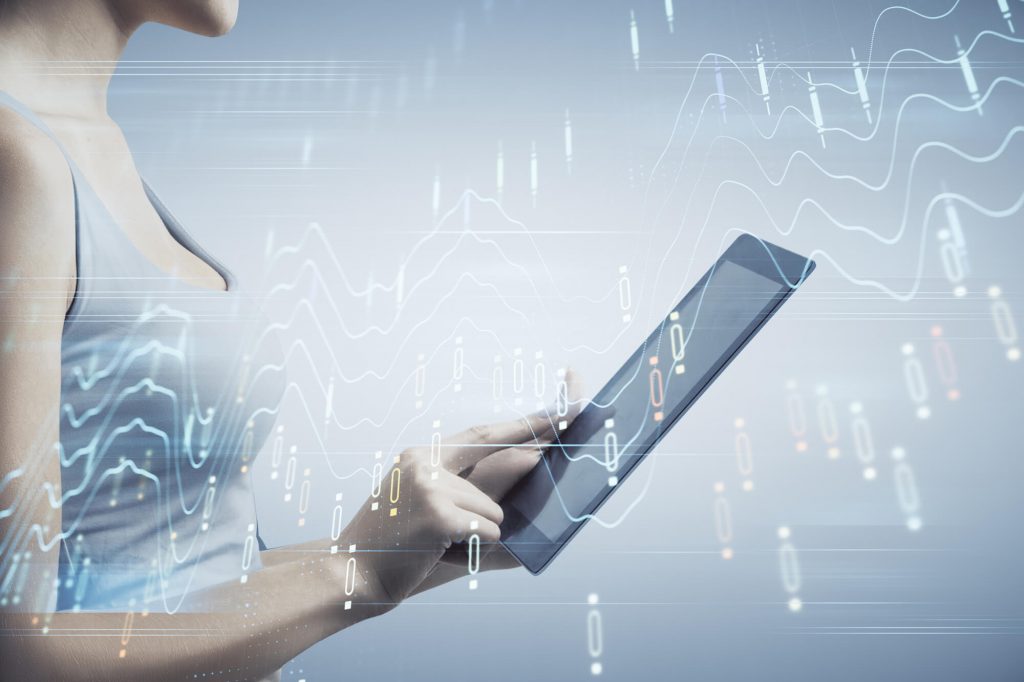 What is the best trading software?
Ally Invest is a versatile trading platform that holds exceptional value for traders of all experience and skill levels. It especially caters to those who like to have full control over their investment decisions, to the point where they describe their involvement as "Self-Directed Online Trading." That directive is reinforced by the availability of features such as no-charge stock trades and no required minimum balance.
Simplicity and flexibility are key to the Ally trading apparatus. Investors conduct all their trading on the web-based platform or their proprietary mobile apes; Ally Invest has an unusually rich set of research tools not commonly found in a discount broker for those who want to get a little more deeply into the details of certain securities. It also offers guided advice based on your investment strategy. Traders who are bold enough to dip their toe into options trading will find Ally Invest offers a dirt-cheap rate of 50 cents per contract.
One of the true groundbreakers in electronic stock trading, E*TRADE has been around since 1982, years, before anyone understood the power the internet would one day wield in our lives. As leaders in their field, E*TRADE was in a position to maintain commission-based fees for a long time until newer apps and online services that offered true no-cost trading edged their way into the marketplace. Just over a year ago, E*TRADE did away with most commissions, except for transactions involving penny stocks.
The key to E*TRADE's success is the platform's novice usability. Their main platform is especially geared toward beginning investors. The Power E*TRADE app is tailored for a robust mobile trading experience from more active traders, with many customization and dashboard options.
Investment powerhouse Fidelity has been around since 1946. Of all the big-name brokerage firms that existed long before the internet came into being, Fidelity might be the one that's made the most successful transition to the web. They've made frequent and gradual updates to their online software without excessive service interruption. Stock transactions are quick and trouble-free.
Being a major financial institution with deep resources, the research aspect of Fidelity.com is exhaustive. It's easy to get complete company profiles for every stock in its purview, including graphs that outline short-to-long-term prospects, equity-analyst ratings, comparisons with company competitors' stock profiles, and a comprehensive catalog of news, information, and education. The software is especially useful for brand new investors and less active traders. Those seeking next-level service may benefit from one of Fidelity's premium services, including one-on-one investment advice.
MetaStock doesn't offer any online brokerage services — you can't make trades on its platform — but for extensive stock information, research, and news, it's an absolute monster. MetaStock features a whole host of analytical tools, particularly oriented toward the active trader's mindset. It's a chart-heavy, information-loaded platform whose existence only barely predates the arrival of the internet. MetaStock teems with data and reports, with a special aptitude for real-time news and stock alerts.
Very few, if any, online stock software tools slice-and-dice data as avidly as MetaStock. It boasts "over 600 types of charts and indicators," emphasizing backtesting and forecasting stock performances. The sheer mass of data comes with a couple of drawbacks, however: A monthly $69 subscription fee for the basic service, a steep learning curve for new investors, and PC-only availability (though Mac users can access it with a few workarounds). Still, as you mature as a trader, MetaStock could become an invaluable research resource down the road.
NinjaTrader is a true child of the internet, founded in 2003. It's a complete online stock analysis service, and as you might have guessed by its name, it positions itself as a tool for active traders. Replete with in-depth analytical tools, charts, and customizable data options, NinjaTrader also encourages open-source development and offers thousands of third-party apps to link onto its main service.
Many of NinjaTrader's basic services are free, but some vital premium features are available for either a per-month fee of $60 per month or a one-time purchase of more than $1,000. NinjaTrader also houses a brokerage arm that allows for futures trading — something not all online brokerages offer. One of the best aspects of NinjaTrader is its functionality for simulated trades, used by inexperienced users to learn how to order and maintain a stock portfolio without any initial investment. It's a solid, risk-free way to understand the stock market milieu.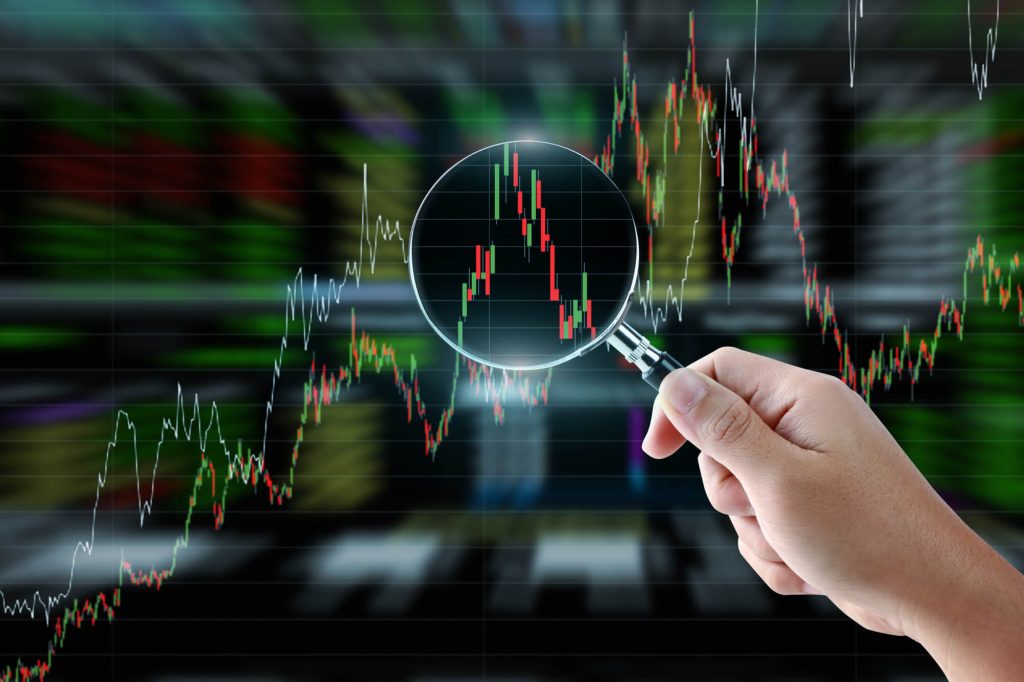 Stock Rover is one of the web's deepest stock research services, one that's gained the acclaim of some of the world's most authoritative investment resources such as Barron's, Forbes, Better Investing, and others. They offer a few service tiers, including premium paid plans, but their free basic plan is remarkably comprehensive — possibly more than many passive or casual traders could ever hope for.
Research is the name of the game on Stock Rover. They cover info on 8,500 North American stocks, along with a staggering number of ETFs and mutual funds should you decide to go there. They offer full support of your portfolio, a comprehensive dashboard, scores of charts, earnings calendars, thorough market news, and many other easily navigable pieces of data. The paid plans offer more reports and self-directed stock screening for monthly premiums that aren't terribly expensive.
TD Ameritrade is now a subsidiary of Charles Schwab, and like Fidelity, they're one of the brick-and-mortar brokerage firms that's made solid inroads in the online marketplace. They're especially kind to beginning investors. TD Ameritrade's online presence was recently bolstered when they made their signature desktop client thinkorswim available on the web.
Like other long-time commission-based financial brokerages, TD Ameritrade eliminated fees for stock, ETF, and per-leg options trading in October 2019. Being one of the most ubiquitous web brokerages around, they offer increased access to research tools and loads of stock-related content that may be intimidating to encounter at first. TD Ameritrade has wielded social media fairly well, offering support channels through all major social outlets.
TradingView was conceived as a social media platform back in 2012, catering to more active stock trading professionals. Their main website interface still resembles that of a social media platform. The service aspect TradingView's probably most famous for is its charts. If you're one of those types who thrive on data visualization, TradingView may be the software for you.
The service offers three tiers of service, with charting and between-chart syncing advancing the more you pay. The monthly fees for premium accounts are a bit more reasonable than many other services. Global data is available even at the free level, including stock screening and a wealth of research tools. It's best used in conjunction with another site's brokerage account — you can't trade directly from TradingView with any online brokerage except Merrill.
TrendSpider launched in 2016 as a stock research tool that feasts on hardcore analytics, as a response to the inexact, meddlesome phenomenon of picking stocks through "gut reactions" and "hunches." As such, it's one of the most math-heavy stock software services around. For example, their suite of reports includes features like "automatic Fibonacci retracements" and "candlestick pattern detection." Veteran stockbrokers with a head for numbers understand the meanings of those terms, but for absolute beginners, TrendSpider might be a mouthful to absorb at first.
Still, even though its learning curve is as steep as Mount Thor, TrendSpider must be given credit for its unwavering commitment to data-driven reporting. If you're already comfortable with heavy math, TrendSpider may bring you hours of fascination and quality stock information. Who knows — as a still-young company, they may develop into a service that's more accessible in the future.
Yewno is an ambitious enterprise that focuses on using AI technology and algorithms to transform broad bases of knowledge — i.e., "big data" — into meaningful learning platforms. Edge is Yewno's module for financial investments. Yewno|Edge differs from other financial software services. It purports to pull an extreme amount of "unstructured data" through AI programming to encourage investors to find new ways to structure their investments.
The main vehicle for Yewno|Edge's service is the Strategy Builder, which is entirely unique. Users can search for securities using whatever criteria they conceive — their online tutorial offers "coronavirus" as a somewhat unfortunate example — and gets a list of companies tailored to that concept. It's a new twist on the traditional stock screener that's worth watching. Yewno|Edge offers many of the same research tools as other software services, and their initial fees are prohibitively expensive for most casual users. But as the first commercially available service for AI-based stock research, Yewno|Edge may become a household name in the future.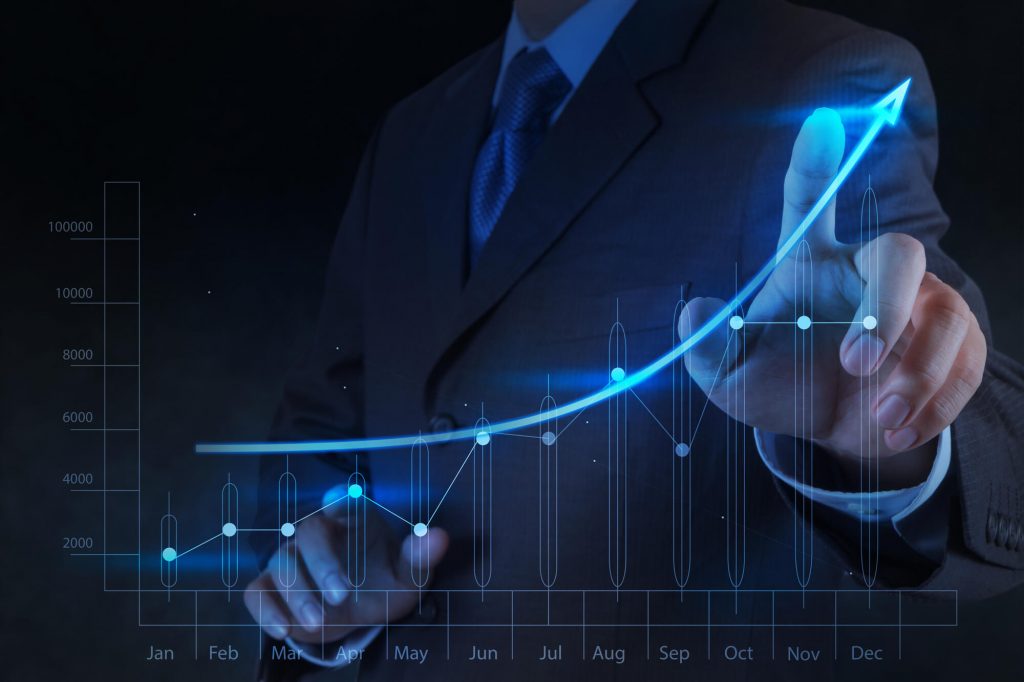 Gorilla Trades: Bringing stock smarts online since '99
Gorilla Trades is one of the web's longest-lasting and acclaimed stock-selecting services, helping online traders realize gains by investing in the most promising securities. Sign up for a free trial to take advantage of our proven method for portfolio success.