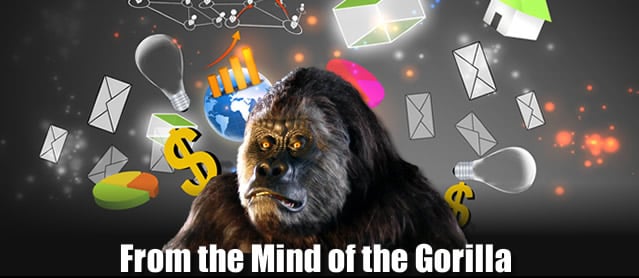 You know…
People don't realize just how much money $50 billion dollars really is…
If you spent a million dollars a day – it would take you a year and a half to deplete all $50 billion – that's a LOT of spending.
That said…
What would YOU do with $50 billion if you got it tomorrow? Would you buy and island? Would you disappear off the face of the earth and travel to all the exotic places you've always dreamed about?
It's fun to think about…
But not many people on the planet would EVER know what $50 billion in one day would be like. Like none. Nobody has EVER made that much money in one day.
But Elon Musk might…
And you won't believe how.
Elon Musk is one of the most popular entrepreneurs on the planet at the moment…
He and his partners made PayPal (PYPL) a household name – and in doing so made himself rich when the company was acquired by eBay (EBAY) a few years after.
Now, the $165 million payout Musk received could have been enough for him to live comfortably for the rest of his life…
But Musk is a creative juggernaut – he's not the type to sit still and do nothing.
Money is important to everybody…
But Musk somehow looks at money the way that a kid looks at a roll of quarters in a video game arcade – they're a means to an end – that end is having fun.
However…
Musk's idea of having fun isn't what normal people think it is…
For Musk it's fun to build flamethrowers and sell them as NOT flamethrowers or shooting one of his Tesla cars into space.
He's a different breed of human.
That said – how is it possible for Elon Musk to make $50 billion in one day?
Remember how I said that Elon could have ridden off into the sunset with the money he made off PayPal's sale?
Well, obviously he didn't…
He took that money and started two companies – SpaceX – an aerospace company that seemed to bring innovation back into the industry…
And Tesla Inc (TSLA).
If, for some reason you've been living under a rock for the past decade…
Tesla is responsible for some of the first an only successful 100% electric cars an over the past 10 years – we watched as Elon took this company from non-existent to an almost $100 billion company.
It's pretty impressive…
However, what's more impressive is the fact that Elon doesn't make a salary from the company he started.
All of Elon's worth is tied to the company he started…
And the ONLY way he can make any money is through ambitious performance targets he set – such as if the company surpasses a certain market value, revenue and adjusted earnings goals…
If this happens, he gets stock options that become vested in increments.
However, luckily for Elon (and his shareholders) that belief in himself and his company is about pay off and it looks like the company is about to hit one of those ambitious performance goals.
Once Tesla reaches a market value of $100 billion (it's at around $94 billion as of the writing of this article) it will open the floodgates to a MASSIVE payout, which is about 1.69 million options…
That will be about the equivalent of getting $346 million.
To reach the $100 billion valuation, the stock has to be at $554.80 a share… and it's CLOSE!
But what about that $50 billion?
Well, the REALLY big money happens if and WHEN Tesla reaches a valuation of $650 billion – along with an increase in adjusted earnings and revenue…
If that happens – and with Musk's drive and determination to innovate,  it's very likely it will – he would get about 20.2 million in options, or…
About $50 billion.
CRAZY!!
Now, that may not happen now – or even in the next 5 years – but it could happen within the next 10 years…
And that would be something to see.
If you don't happen to own any Tesla shares – you may want to consider adding some to your portfolio…
There are worse companies to own.
Take it from the Gorilla…
"You cannot swim for new horizons until you have courage to lose sight of the shore." ― William Faulkner